Create With Me

Interactive Branded Video Series
Client:
Eko/Walmart
Agency:
Technologies, Humans and Taste
Role:
Creative Director + Director (Naomi Davis episodes)
Create With Me gives viewers an opportunity to get to know and co-create with their favorite content creators. You'll get personalized tips and tricks and even create something special together in the process.
Because the content is interactive, it's best viewed on the Eko Platform:
Episode 1 - Getting to Know You
Episode 2 - Get Ready With Me
Episode 3 - Take Photos With Me
Episode 4 - Build a Gallery Wall With Me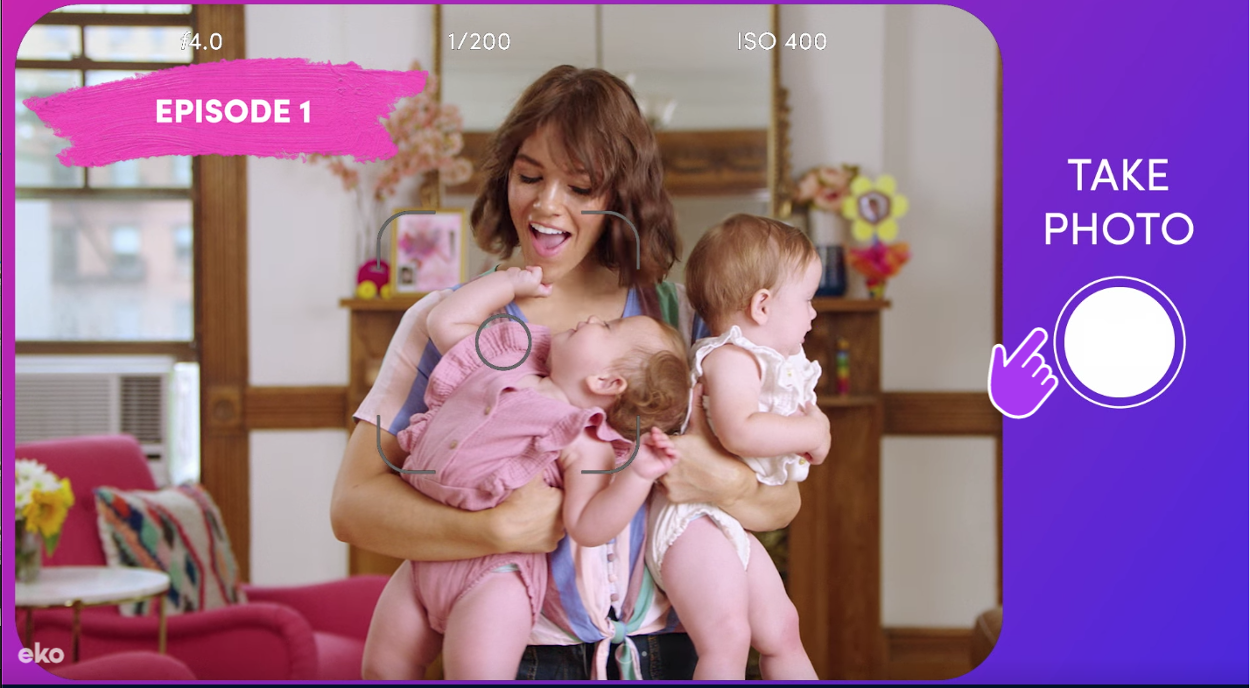 The ask for this project was to create a show that uses Eko's interactive video technology to allow viewers to interact with their favorite content creators while showcasing featured products form Walmart.
I pulled out my writing, UX and filmmaking skills on this project to develop into it's final format from the initial pitch. We made a number of different prototypes to explore different ways to include interactivity with content-creator style videos. Some were less interesting -- like building posts and writing captions -- but the most interesting
I ran a small creative team through a number of low to hi-fi prototypes and user testing before landing on the final format, which included a conversational form of interaction, where the creator asks questions and the viewer responds by picking on objects around the room. This allowed us to included branded moments featuring Walmart products as interaction choice points in the stories.
After landing on a show structure, we cast our influencer talent and got to work! All four episodes were captured over 2 days with our talent on site in their homes. Getting these episodes through post and into the eko platform was a team effort requiring the coordination of almost 200 seperate assets betweent the editor, graphics, VFX and development teams.